RBMG mechanical details
RBMG is a company including several branches of industry trades such as mechanical ( turning and milling), boiler (TIG and MIG welding), thin sheet metal work (cutting and folding) or the study of projects in TOPSOLID using the software.

For each of these activities: an autonomous and qualified personnel able to provide solutions to reduce costs and improve quality. The words of the RBMG company are quality, responsiveness and availability with opening hours from Monday to Friday from 5am to 19h non stop.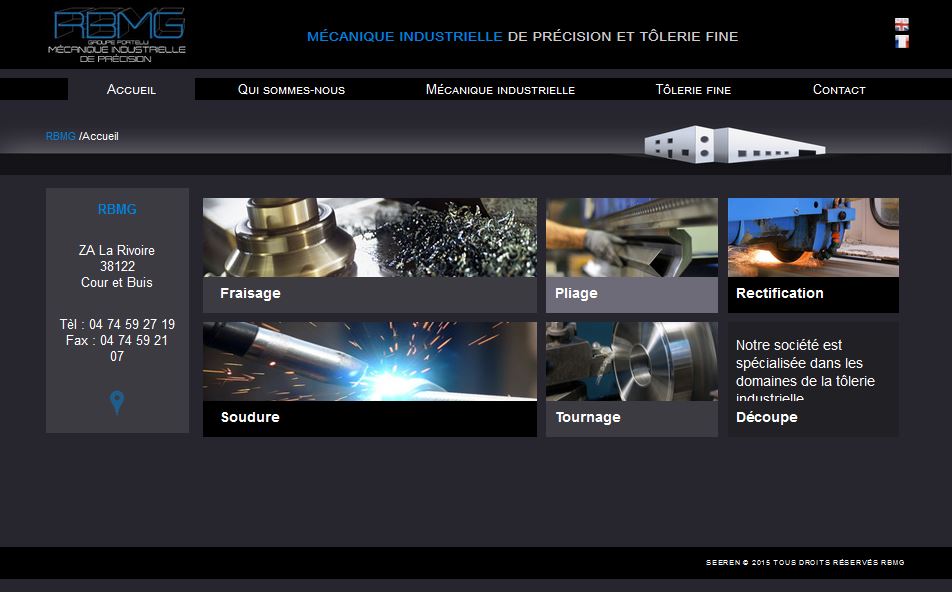 Director :
Wilfrid POURAT
Activity :
Mechanical engineering Sheet metal Fine
Phone : 04 74 59 26 14
Fax : 04 74 59 20 96
Address :
ZA La Rivoire 38122 COUR ET BUIS
Mail : w.pourat@rbmg.eu

---